Welcome to


Olov

Franzéns

webbsite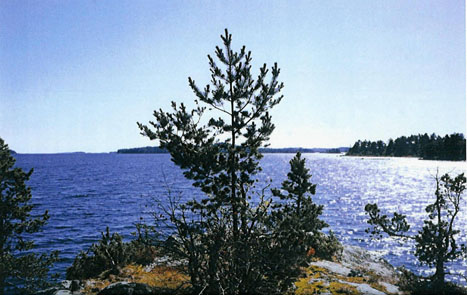 <![if !supportLineBreakNewLine]>
<![endif]>
A short biography:
Olov Franzén has been working as a cellist and composer since the early 1970s. He was born in 1946 in Umeĺ, in the far north of Sweden, and grew up in Köping, a small town 150 km west of Stockholm. From 1966 to 1973 he attended the Royal Academy of Music in Stockholm, studying music teaching, cello solo and composition with Prof. Ingvar Lidholm. In 1975 he spent a short period studying in Canada.
Olov Franzén´s compositions encompass all sorts of vocal and instrumental combinations, from solo pieces to large orchestra and choir. His style has been described as "more modern than Modernism, though not difficult to understand", perhaps because his gravity and engagement is always more important than any musical style.
He is quite concerned about the great problems of the world today, with its escalating environmental pollution, violence and wars. To counter this, he wants to enliven the spiritual values of life in every way. Music is an important such way.
Franzén´s debut as a composer was in Lund 1963, with a wind quintet. His music has then been played in all Nordic countries, several European countries as well as in USA, Canada, Mexico and the Dominican Republic. Many works have been broadcast by the Swedish Radio. In 1973 he was represented at the ISCM World Music Days in Reykjavik, Iceland, and in 1980 at the Nordic Music Days in Helsinki, Finland.
As cellist Franzén has played in several orchestras and ensembles, among others the special new music ensemble Harpans Kraft in Stockholm in the 1970s, and in the Sundsvall Chamber Orchestra in the 1980s.
Nowadays his focus is on solo recitals and chamber music. He tours throughout Sweden, always including contemporary music in his concerts, and he often plays at places where such music rarely or never has been heard live before. He is also well-known and appreciated for his capacity for composing complete concert programs, in which music, commentaries, and often poems as well, form a highly meaningful whole. His manner of reading poems is also greatly appreciated.
From 1983 to 1992 Franzén was teaching composition at the Kapellsberg Music School in Härnösand, 500 km north of Stockholm, where many talented young composers came to study with him. Since 1992 he lives in Skokloster, in the countryside 60 km outside of Stockholm.
Listen to music by Olov Franzén on Youtube:
Clouds on Blue Sky
In Memoriam 1791, per 10 fiati sopra Requiem di W.A. Mozart
On
Spotify
you can listen to the following pieces:
The Unseen Present
Gryningsmusik
Organic Music No 2
La terza Via
Autumn Duo
Piece for guitar (with Siddhi J Sundt)
GAPS (with Duo Sahlin)
Four Realities
For a complete list of works, visit:
www.mic.stim.se